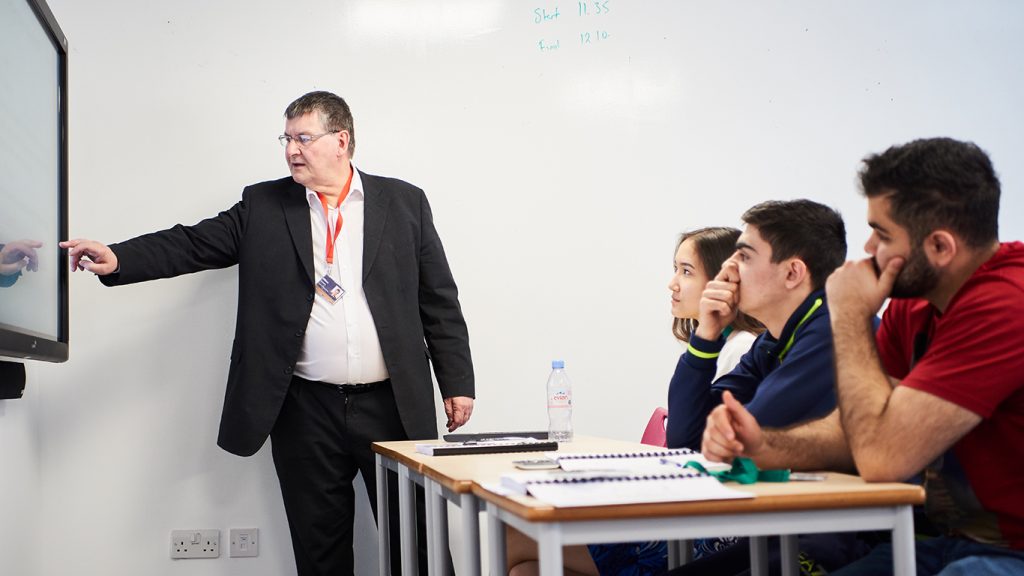 Our International Foundation Programme (IFP) is an intensive year 13 academic programme that offers international students direct entry to a wide range of UK universities.
In 2020, Abbey College Cambridge students achieved an average overall score of 75% on our foundation programme.
September 2021 International Foundation Programme Study options
Programme
Subjects available
Progress to
One Year International Foundation Programme (September 2021 – July 2022)

Business Management & Economics
Engineering
Humanities
Medicine
Science

Undergraduate course at university
Why study International Foundation Programme?
Unlike many foundation programmes, our destinations are limited to a choice of one or two partner universities. This means students are free to progress to a wide range of UK universities, including many top-ranked Russell Group institutions.
How are they taught?
The programme offers a range of subject-related pathways, which give access to complementary subjects at university. Each pathway is made up of a number of modules, depending on which pathway you choose you might have a choice of modules, they may be all compulsory, or a mix of elective and compulsory modules.
Assessment
Each module is assessed individually, with three assessment points through each term. Students will achieve an average score.