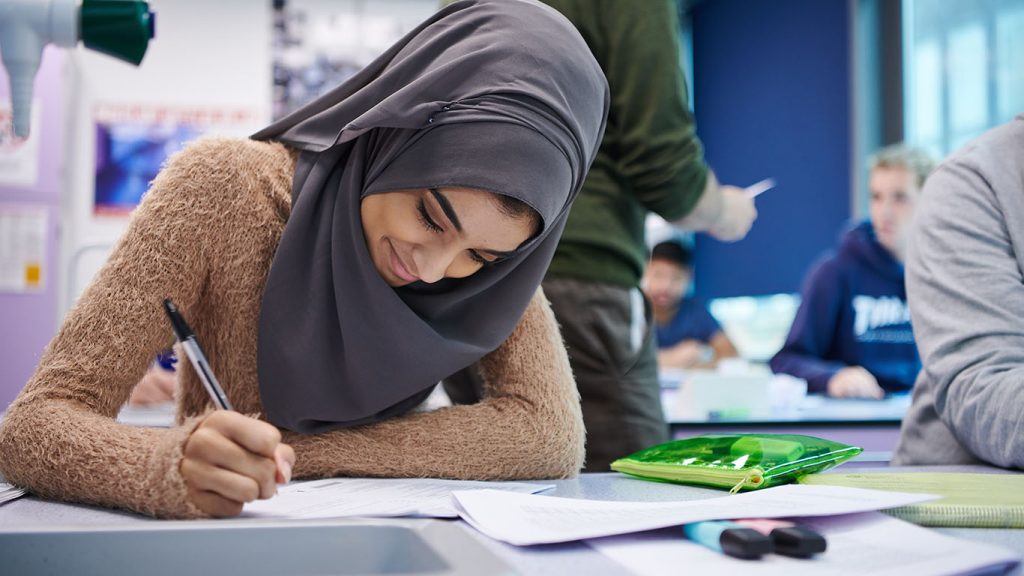 Advanced Level courses, commonly known as 'A Levels' are the most widely recognised qualification for entry to UK universities.
In 2020, 78% of A Levels awarded to Abbey College Manchester students achieved grades A* – B.
September 2021 A Level study options at Abbey College Cambridge
Course
Duration
Subjects available
Progress to
A Level
2 Years

(September 2021 – July 2023)

Art
Biology
Business Studies
Chemistry
Economics
English Language
Geography
Mathematics
Further Mathematics
Modern Foreign Languages
Photography
Physics
Psychology
Religious Studies

Undergraduate course at university
IELTs is an additional subject taught alongside A Levels for those who require it.
Why study A Levels?
Most students will take three A Level subjects over the duration of their studies. A Levels offer a good balance between subjects specialisation and choice, allowing students to focus on the subject that really interest them with the option of maintain breadth of subject choice. A Levels offer progression to the widest range of universities, both in the UK and abroad.
 How are they taught?
Course content is divided into different topics, and students are encouraged to develop and understand the links between them. Learning is underpinned by the key concepts of the skills of the subject, with a strong focus on their practical real world application.
 Assessment
A Levels have a linear structure, which means that all exams take place at the end of the final year. Most A Level subjects are assessed by written examination unless the course has a large practical element (such as in Art or Photography) or coursework such as Geography.  All science A Levels have a practical endorsement which does not contribute to the final score, but is compulsory to pass the A Level.