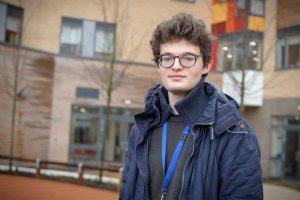 Guillaume
Originally from France
Results: A*A*A in Maths, Further Maths, and Physics respectively
Destination: University of Warwick to study Maths, Operational Research, Statistics and Economics.
"Abbey Cambridge is a great place for education and to meet people with similar interests. My dream is to fund and start my own start-up, teachers encouraged me to achieve higher and higher test scores, which will enable me to enter a high ranking university where I will be able to find partners and possibly investors."
---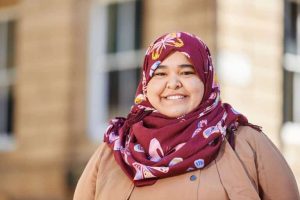 Eiman
Originally from Libya
AAA in Biology; Chemistry and Math
Now studying Medicine at the University of Leeds
"Abbey College were massively helpful in preparing me for my application to university. It was daunting writing my personal statement but my tutors gave me great advice which made the whole process less scary. They even arranged practice university interviews so I wouldn't be really nervous on the actual day!"
---
Studied Maths (A*), Further Maths (A*), Physics (A) and Economics (A)
Destination: University of Cambridge to study Land Economy 
"Abbey College Cambridge is a nice place to study and live. Teachers are good, they answered all the questions that I asked, and helped me to understand topics more clearly than I did before. Outside of classes I enjoyed hanging out with friends and playing in Badminton Club. I learned many things studying here."
---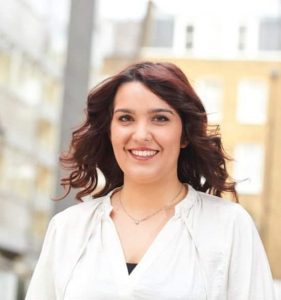 Gaia
Originally from Italy
Results: A*A*A* in Business Studies, Economics, and Government and Politics.
Destination: Kings's College London to study International Relations
Gaia came to DLD to study A levels in Politics, Economics and Business Studies. Initially, she was due to return to Italy after one term, but enjoyed DLD so much she decided to stay to complete her A levels. Gaia was a pleasure to teach. She is intellectually curious, very capable and hard-working. Her particular interest is in the integration of knowledge from Politics and Economics, the changes taking place in the international monetary system and their geopolitical implications for world order. She thoroughly deserves her place at King's College London to read International Relations.
---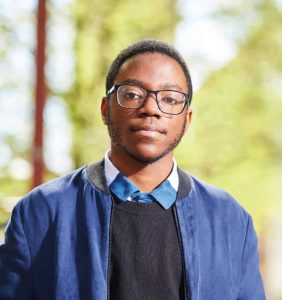 Ronald
Course taken: International Foundation Programme (Engineering Pathway)
Destination: University of Bristol to study Computer Science
"I decided to study at Abbey College Manchester because of its city centre location in one of the UK's busiest cities. I knew Manchester because of their two world-class soccer teams but when I came. I discovered so much more about the city, such as the amazing places to eat and shop, all so close to Abbey College's location.
Also, the college has a very high quality of teaching which I experienced for the two years I studied there. All the members of staff were approachable and always off ered to help if I needed it, whether that is to help me understand complex ideas in class or the university application process. I will always be thankful to Abbey College Manchester for this."
---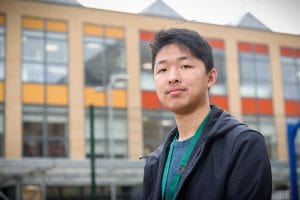 Wang
Originally from China
Studied Mathematics A* Further Mathematics A* Physics A
Destination: University of Oxford to study Mechinal Engineering
"My dream is to be an engineer, and the teachers helped me to prepare for my university interview. Outside of lessons I like to play in badminton club, which helps to keep me healthy. Living in Cambridge I've also had the chance to try lots of diff erent kinds of foods. My English teachers have also really helped me to improve my language level"